KINETIK TRAINING ROOM (KTR)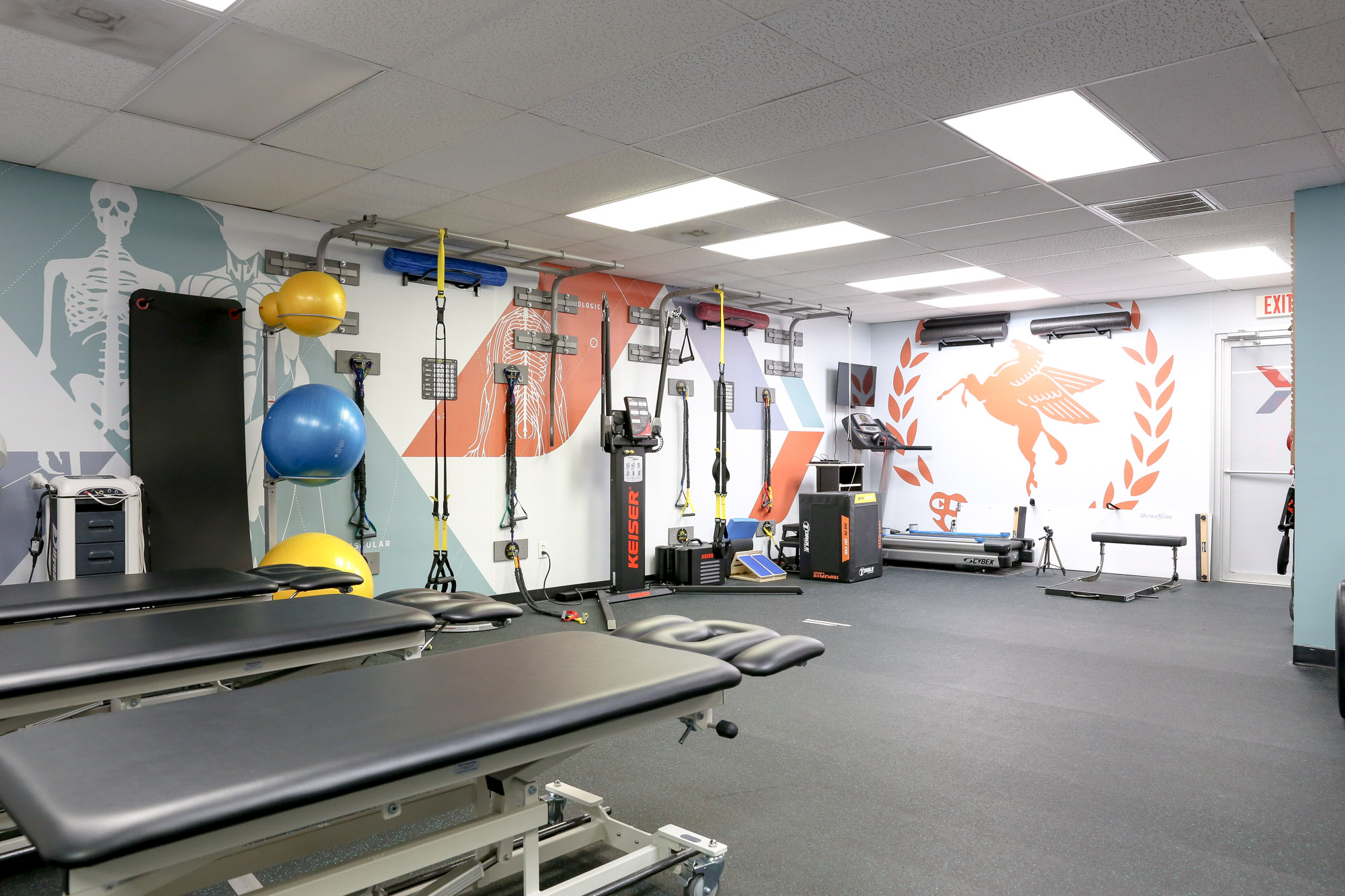 At KinetikChain, we bring our version of the training room (Kinetik Training Room or KTR) to the commercial setting. The KTR is not only for athletes, but for the average person who may enjoy playing sports as a hobby, working out, participating in group classes like yoga, pilates, boot camps, and more. The KTR can also benefit someone who sits most of their day or stands most of their day. Please continue reading to understand why our training room experience is for EVERYBODY!
Only athletes at the professional, university and the high school level are accustomed to having immediate access to health care for their injuries and maintenance care. When they have a problem, they go to their schoool's athletic training room. In the training room, an athletic trainer triages their injury and determines the best course of action. When athletes leave school, they realize the training room model is not available to them anymore. Until now...
WHAT IS THE KTR?
With the Kinetik Training Room, our goal is to provide, not only the services to treat minor issues incurred from daily training or sports, but to actively progress the ability to move in the most effective way possible, decreasing the chance of injury and improving performance.
THE PROCESS:
1. Make an appointment with one of our doctors to evaluate your condition and perform a body movement assessment. They will determine whether your condition qualifies you for Kinetik Training Room services.
2. Once evaluated, the doctor will put a plan together for your care and communicate that with the KTR staff.
3. You come to the KTR when it is convenient for you. We are opened and staffed between the hours of 8AM to 6PM Monday through Thursday, 8AM to 5PM Friday, and 8AM to noon on Saturday. No appointment is necessary.
4. A monthly unlimited membership allows you to work on your rehabilitation daily for one predetermined fee. This design allows multiple visits in order to instill long lasting changes and bullet proof the body from future injury.
5. Functional movement screens are performed monthly to monitor progress.
KTR SERVICES:
o Oversight of doctor recommended corrective exercises designed to train the body to move more efficiently
o Manual therapy (stretching, active release, joint manipulation, myofascial work)
o Passive modalities (Ultrasound, ice, heat, electric stimulation, cupping)
o Each service above may be used daily with a membership
Please note – the KTR is not designed to replace one on one services with the doctor.
NORMATEC RECOVERY
Dr. Laura F. Jacobs, a rehabilitation physician and PhD bioengineer, founded NormaTec initially for patients with vascular disease. These compression devices have been adapted for use in sports recovery, where patients receive dynamic compression to help pump out lactic acid and reduce inflammation.